Why choose Dahl´s Estate?
We both have many years of experience in the real estate industry, the financial sector and the legal profession from our time in Denmark and England.
- International and economic knowledge
- Background in accountant, banking and real estate industry (high professionalism)
It is our belief that precisely our knowledge of financial matters in Denmark / United Kingdom / Spain gives you the confidence to make the right decisions for you here in Spain. See also "our values".
We also offer to be a sparring partner for your daily finances.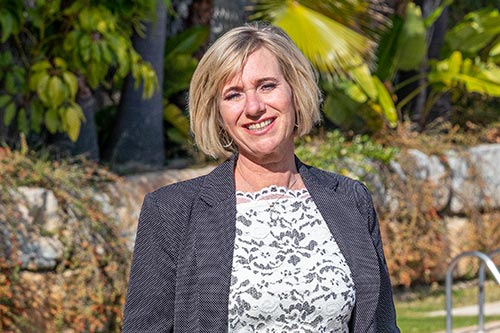 Lene Dahl Jørgensen
Owner
Giving value-added customer experiences every day and developing good results with my colleagues is my drive for the exciting and motivating work life. And the motto I appreciate most is "carpe diem".
Education
Degree in real estate and valuation. And a degree in financial advices.
Experience: I am trained real estate broker and valuar as well having a degree in financial advice. In addition, I have taught in bachelor level at the subject Real Estate & Finance for 12 years. I have also published a book on change of ownership insurance in practice. For the past 30 years I have worked in the financial sector, including as a real estate agent, as a buyer broker in mortgage lending institutions and in the banking world. Real Estate and Finance is my speciality.
Just before my moving to Spain, I was recently employed as a Private Banking Manager at Danske Bank in London. I like to aim for professionalism and quality for the benefit of you as a customer here at Dahl´s Estate.
Telephone: +34 633 406 353 
Email: [email protected]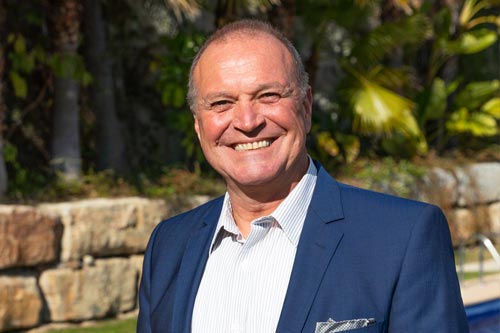 Brian Stig Jørgensen
Owner
I am trained real estate broker from Denmark and I also have a degree in economics. For the past 40 years I have worked as an accountant, real estate agent, in the financial sector and most recently as a golf manager.
We know the Costa del Sol very well after more than 13 years. With a coastline of 120 km you have so many possibilities to find your dream property. This is where we start with you as a customer… where do you wish to be located. Because just like where you are from, there are the 3 Words of Wisdom for real estate "location, location, location". Everything else you can change at the property.
For us, it is important, that you feel in safe hands, from the first thought of buying a home in the south of Spain until the purchase is a reality and you get the keys.
We take care of everything, big and small… even after the purchase is completed.
Our goal is that you, as our customers, get such a good experience that you would recommend us to your network.
Telephone: +45 40 17 08 59
Email: [email protected]